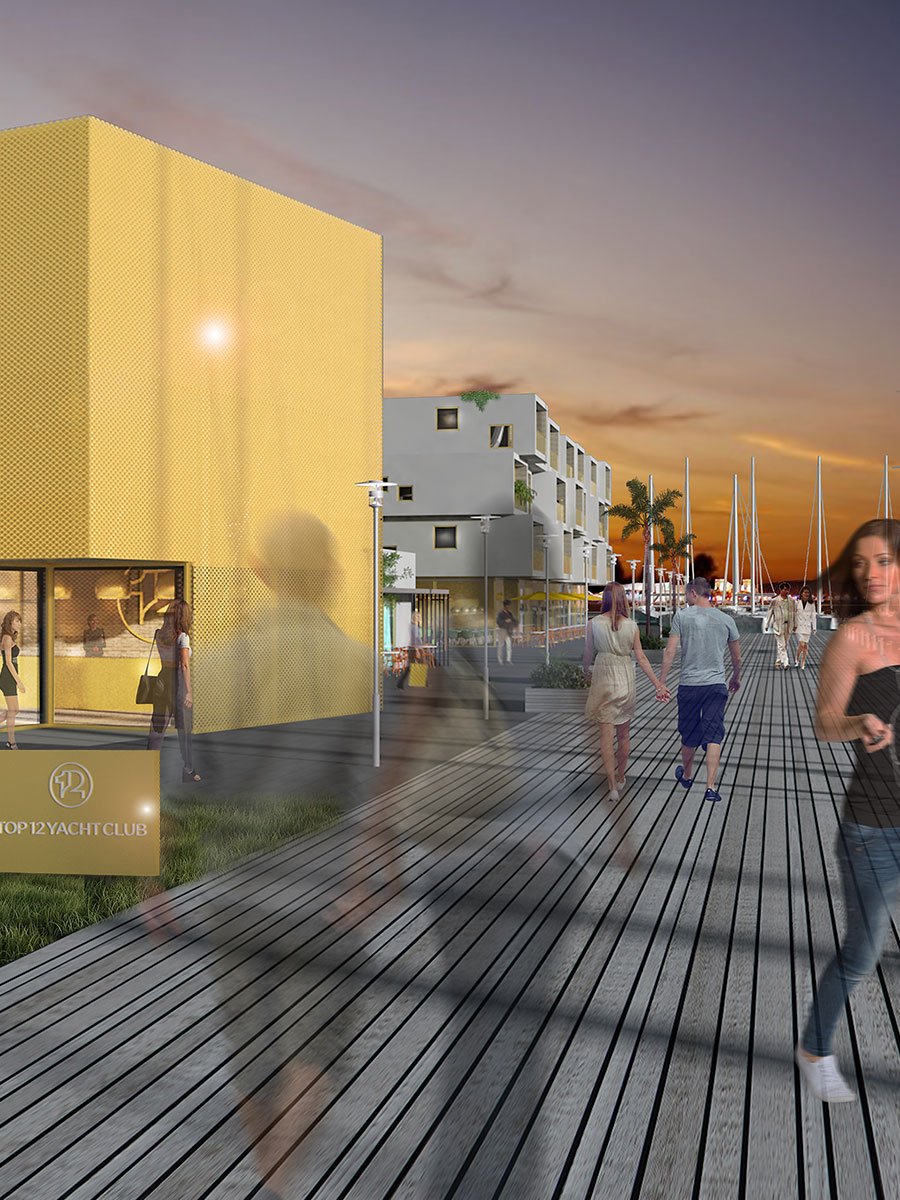 Business- and assets development
The chief purpose of Top 12 Yacht Club is to create the world's finest yachting resorts. Places where a select group of people can live and share their passion for yachting in the best possible setting.Twelve top-class resorts in twelve locations – centered in three distinct regions on three different continents – will be built to provide international yachting with the best racing and hospitality facilities to be found on planet Earth.
Top 12 Yacht Club resorts attract people who attract people, i.e. stars from business, sports, and showbiz. This makes it a perfect outlet for top-class consumer goods from international brands as well as the best of local products, opening up excellent opportunities for unique designer products and cross-over brand collaborations.
Architect-designed marinas complement the natural yachting environment, combined with state-of-the-art facilities for staying, living, dining, shopping, entertainment, and relaxation.